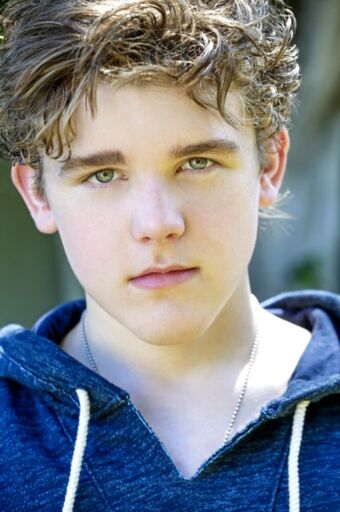 Sean Ryan Fox
is an American TV actor who currently plays the role of Jasper Dunlop, a very loyal friend to
Henry Hart
in the Nickelodeon TV series, Henry Danger where he stars alongside Ella Anderson.
Here are some facts about Sean Fox
1. He was born on August 30, 2001 in Riverside, California, United States.
2. He has three siblings and is the youngest child of the family.
3. By the time he was two, he was already singing songs on his sister's karaoke.
4. After Sean turned eight, his parents took him to Hollywood where he was assigned an agent.
5. Despite being talented in acting and singing, Sean started his career acting in commercials.
6. His first professional TV appearance was in an episode of Criminal Minds in 2011.
7. During his leisure time, he plays percussion and does sports.
8. He is a TV actor, singer and voice actor.
9. He says his Dad is a source of inspiration for him.
10. Sean is a big fan of Marvel. His favorite character is Deadpool.
11. Jace Norman and Sean Fox are friends in real life. They've been good friends for years even before they starred in Henry Danger.
12. He wanted to pursue a career in baseball before he became passionate about acting.
13. Sean Ryan has blue eyes.
14. He auditioned for Henry Danger because he wanted to work with Dan Schneider.
15. After five seasons on Henry Danger, Sean says it has made him more matured.
16. Sean cites John Depp and Robert Downey Jr. as his major influences.
17. His elder sister, Camryn Molnar is also an actress.
Did we miss out on any Sean Fox facts? Let's know in the comments.
Your Reaction?